Maths Quest Maths a Year 11 for Queensland 2E Teacher Edition eGuidePLUS (Online Purchase)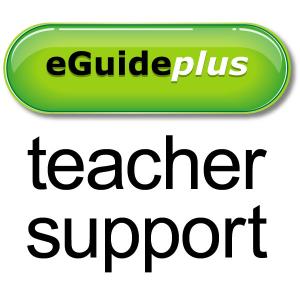 Title information

| | |
| --- | --- |
| Author/s | Elms |
| ISBN13 | 9781742467375 |
| Pub date | June 2010 |
| Pages | 0 |
| RRP | $114.95 |
Add to cart
The
Maths Quest Maths A Year 11 for QLD 2E
series features 
eGuidePLUS
which includes a HTML version of the Teacher Book, modifiable chapter tests, a planning document and worked solutions to all questions in the text.
Features
Two tests per chapter (with fully worked solutions)
A syllabus planning document
Fully worked solutions to all questions in the student text
Fully worked solutions to worksheets on eBookPLUS
Assessment tasks and answers
eBookPLUS including full electronic copy of student text and student activities
These flexible and engaging ICT activities are available to you online at the JacarandaPLUS website (www.jacplus.com.au).
 
Click to view Maths Quest Maths A Year 11 for Queensland 2E Teacher Edition & eGuidePLUS.
Earning money
Taxation
Spending money
Length, area and volume
Right-angled triangles and trigonometry
Earth geometry
Basics of construction
Construction: The finishing touches
Collecting and entering data
Describing, exploring and comparing data
Scatterplots and time series
Introduction to probability