Artwise 1 Visual Arts 7-10 2E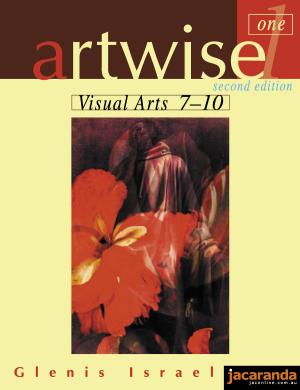 Title information

| | |
| --- | --- |
| Author/s | Israel |
| ISBN13 | 9780731401086 |
| Pub date | July 2004 |
| Pages | 232 |
| RRP | $84.95 |
Add to cart
Artwise 1 2E along with Artwise 2 offers high quality, full-colour, student-friendly formats and are considered valuable resources for teachers of Visual Arts everywhere. Both texts match the Visual Arts 7-10 syllabus requirements in New South Wales.
Artwise 1 2E is supplemented with contemporary artists and forms, including design artists and those specialising in digital media.
Features
Features over 80 artists in double-page spreads
Explains the frames and forms and introduces students to the agents of the art world (conceptual framework)
Guides students in appreciating elements of the artist's practice
Provides a model for student writing, under the headings Critical study and Historical study
Supports language skills and an understanding of visual arts terminology
Offers a range of exercises, including new ICT activities, to stimulate responses to each artwork, inspire students' own artmaking and offer ideas for further library and Internet research. 
1. People
    The figure
    Portraits
2. Other living things
    Plant life
    Animals/birds
    Sea life
3. Objects
    Functional objects
    Still life
    Found objects
    Popular culture
4. Places and spaces
    Land and sea
    Urban environment
    Interiors
    Space and site-specific
5. Events
    Life's important events
    Historical/public/social
    Spiritual/religious
6. Issues and theories
    Abstraction
    Feminism
    Aboriginal concerns/multiculturalism
    Appropriation
    Art and technology
    Being Artwise