Live It Up 2 VCE Physical Education Units 3&4 4E eBookPLUS (Online Purchase) + StudyOn (Online Purchase)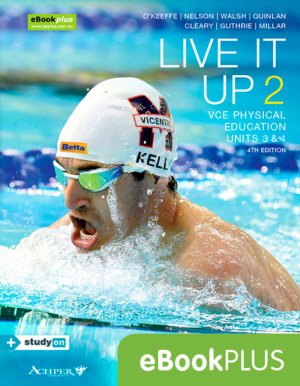 Title information

| | |
| --- | --- |
| Author/s | O'keeffe |
| ISBN13 | 9780730349020 |
| Pub date | December 2017 |
| Pages | 0 |
| RRP | $59.95 |
Add to cart
Jacaranda Live It Up 2 VCE Units 3 & 4 4e eBookPLUS + studyON
This digital-only title has been has been completely re-written to tailor the content to each outcome from the new Study Design for 2018-2021, providing teachers and students with clear links between the content and the curriculum. A refreshed design, updated imagery and useful visual learning aids make it the most visual edition ever.

In addition, Jacaranda's unique exam preparation tool, studyON, is now included and fully integrated across the entire series. Featuring 10+ years of VCAA exam questions, studyON maximises every student's opportunity for exam success.