StudyOn HSC Business Studies (Online Purchase)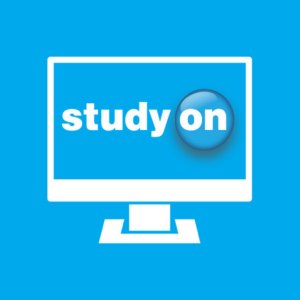 Title information

| | |
| --- | --- |
| Author/s | Wilcock |
| ISBN13 | 9780730340201 |
| Pub date | August 2011 |
| Pages | 0 |
| RRP | $40.95 |
Add to cart
studyON HSC Business Studies (Online Purchase)

studyON; the next generation in online study, revision and exam practice!

studyON is an interactive and highly visual online tool designed to help maximise your exam results. All the course content is presented within a system that is easy to navigate and tracks your progress.

By using studyON you'll be able to clearly identify strengths and weaknesses prior to the exams. You can then confidently target areas of greatest need, enabling you to achieve your best results.
studyON HSC Business Studies contains:
• past Board Of Studies exam questions online
• 500+ exam practice questions
• instant feedback
• online progress tracker
• videos and animations
• and much more!

Change the way you approach study, revision and exam practice today with studyON!

For students who wish to purchase studyON with the study booklet, this option is also available. Visit studyON HSC Business Studies

Like us on Facebook:


What is Online Purchase?
Online Purchase is a Jacaranda digital only product.

Following payment you will receive a registration code via email. This registration code gives you access to your full studyON resource for 15 months from date of registration in your jacPLUS bookshelf.

Go to http://www.jacplus.com.au/ to register your code and access your digital resource.
Syllabus Area 10.1 Operations

Topic 1 Role of operations management
Topic 2 Influences
Topic 3 Operations processes
Topic 4 Operations strategies
Syllabus Area 10.2 Marketing
Topic 1 Role of marketing
Topic 2 Influences on marketing
Topic 3 Marketing processes
Topic 4 Marketing strategies
Topic 5 Marketing strategies and global marketing
Syllabus Area 10.3 Finance
Topic 1 Role of financial management
Topic 2 Influences on financial management
Topic 3 Processes of financial management
Topic 4 Financial management strategies
Syllabus Area 10.4 Human resources
Topic 1 Role of human resource management
Topic 2 Key Influences
Topic 3 Processes of human resource management
Topic 4 Strategies in human resource management
Topic 5 Effectiveness of human resources management