StudyOn HSC Pdhpe (Online Purchase)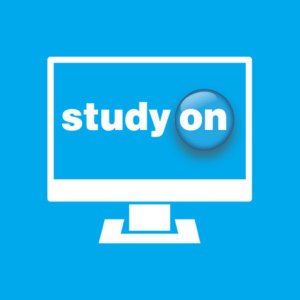 Title information

| | |
| --- | --- |
| Author/s | Ruskin |
| ISBN13 | 9781742462479 |
| Pub date | October 2010 |
| Pages | 0 |
| RRP | $40.95 |
Add to cart
studyON HSC PDHPE (Online Purchase)

studyON
; the next generation in online study, revision and exam practice!
studyON is an interactive and highly visual online tool designed to help maximise your exam results. All the course content is presented within a system that is easy to navigate and tracks your progress.
By using studyON you'll be able to clearly identify strengths and weaknesses prior to the exams. You can then confidently target areas of greatest need, enabling you to achieve your best results.
studyON HSC PDHPE contains:
• past Board Of Studies exam questions online
• 600+ exam practice questions
• instant feedback
• online progress tracker
• videos and animations
• and much more!
Change the way you approach study, revision and exam practice today with studyON!
For students who wish to purchase studyON with the booklet, this option is also available. Visit
studyON HSC PDHPE
Like us on Facebook:
What is Online Purchase?
Online Purchase
is a Jacaranda digital only product.
Following payment you will receive a registration code via email. This registration code gives you access to your full studyON resource for 15 months from date of registration in your jacPLUS bookshelf.
Go to
www.jacplus.com.au
to register your code and access your digital resource.
Core 9.1 Health priorities in Australia
1. Measuring health status
2. Identifying priority health issues
3. Groups experiencing health inequalities
4. Preventable chronic disease, injury and mental health problems
5. A growing and aging population
6. Health care in Australia
7. Complementary and alternative health care
8. Action areas of the Ottawa Charter

Core 9.2 Factors affecting performance
1. Energy systems
2. Types of training and training methods
3. Principles of training
4. Physiological adaptations in response to training
5. Motivation and its enhancement
6. Anxiety and arousal
7. Nutritional considerations including supplementation
8. Recovery strategies
9. Skill acquisition and the learner
10. The learning environment
11. Assessment of skill and performance

Option 9.3 The health of young people
1. The nature of young people's lives
2. Epidemlology of the health of young people
3. Effects of the determinants of health on young people
4. Developmental aspects affecting young people's health
5. Major health issues that impact on the health of young people
6. Skills and actions

Option 9.5 Sports medicine
1. Ways to classify sports injuries
2. Tissue injuries and their assessment
3. Children and young athletes
4. Adults and aged athletes
5. Female athletes
6. Physical preparation
7. Sports policy and sports environment
8. Environmental considerations
9. Rehabilition procedures and return to play

Option 9.6 Improving performance
1. Strength training
2. Aerobic training
3. Anaerobic training
4. Flexibility training
5. Skill training
6. Planning a training year
7. Designing a training session
8. Planning to avoid overtraining
9. Use of drugs
10. Use of technology