StudyOn VCE Business Management Units 3&4 2E (Online Purchase)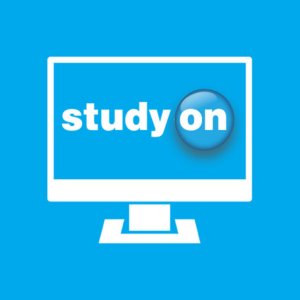 Title information

| | |
| --- | --- |
| Author/s | Jacaranda |
| ISBN13 | 9781742460420 |
| Pub date | January 2010 |
| Pages | 0 |
| RRP | $39.95 |
Add to cart
studyON VCE Business Management Units 3&4
is our transformational online study, revision and practice tool that includes actual past VCE exam questions, progress tracker and digital assets that test the student's understanding and brings key concepts to life.
studyON
provides students with exam questions from official VCE exams and automatic marking with instantaneous feedback. This exciting product opens the door to a unique environment that enables students to study when they want and where they want.   
studyON
helps students to focus their study by providing them with all the examinable information they need. Students can access exam questions at a concept, topic, area of study or unit level - anytime, anywhere. The results-tracking system enables students to easily identify their strengths and weaknesses.  
studyON
incorporates a myriad of study, revision and exam practice aids including:
• past VCAA exam questions online
• 400+ exam practice questions
• instant feedback
• online progress tracker
• videos and animations
• and much more!
Change the way you approach study, revision and exam practice today with studyON!
 
For students who wish to purchase studyON with the booklet, this option is also available. Visit studyON VCE Business Management Units 3&4 2E
Like us on Facebook:
What is Online Purchase?
Online Purchase is a Jacaranda digital only product.

Following payment you will receive a registration code via email. This registration code gives you access to your full studyON resource for 12 months from date of registration in your jacPLUS bookshelf.

Go to www.jacplus.com.au to register your code and access your digital resource.
   
StudyON VCE Business Management Unit 3
Area of Study 1. Large-scale organisations in context
Area of Study 2. Internal environment of large-scale organisations
Area of Study 3. The operations management function
StudyON VCE Business Management Unit 4
Area of Study 1. The human resource management function
Area of Study 2. The management of change